THE KEY AGENTS
After multiple years in the business and working alongside one another, we decided to partner together. In doing so, we created our name, the Key Agents.
As the Key Agents, we have been in business with each other for the last two years. In our past 24 months of working together, we have accomplished many awards, such as winning Medallion two years running, and the Sutton's Platinum, Diamond, Master and Elite awards.
We are all about providing our clients the best of service they could possibly ask for. With over 300 million dollars in sales, we have never worked harder for our clients. Our services are solely based on client-agent relationships, building a bond of trust between us. We want our clients to feel like they can trust us in helping them to not only find their new home, but to exceed their expectations.
We take care of our clients from beginning to end, and ensure that our clients are well taken care of. From first time homebuyers and sellers to savvy investors, we are more than happy to provide our services. We pride ourselves in helping our clients in feeling safe and protected when working with us. One of the most rewarding feelings as realtors is giving families keys to their new home and gaining new friendships along the way.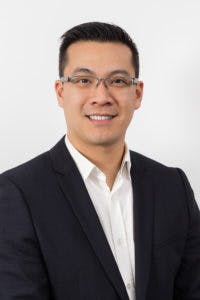 Randal Cheng
Personal Real Estate Corporation
Randal was born and raised in Vancouver, BC. Since the beginning of his working career, Randal worked his way up in retail to expand on his customer service skills. Randal chose the service industry because he enjoys helping others, while providing a friendly and informative service. Being a Sales Manager, heading onwards to Operations and a Sales and Marketing Director, he gained an immense knowledge of working with clients. With his passion and love for helping others, Randal pursued his career in Real Estate.
With a new start, he felt as though being a real estate agent was his calling. Being able to help others by providing the most excellence of service, he knew he could provide his clients everything they could ask for. Randal completed his real estate license and immediately started working hard. Randal has been in the real estate business since 2014, helping families find their perfect home.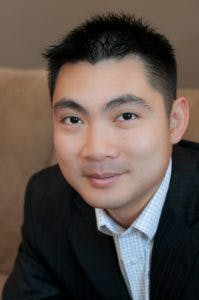 Jason Fan
REALTOR®
Jason was born and raised in Vancouver, BC. He graduated from UBC with a Bachelors in Economics and International Relations. Jason started his career at the bank as a Residential and Commercial Banker. He started as an Account Manager at HSBC, and moved on to being a Commercial Account Manager at Bank of Montreal. After multiple years in the Banking Industry, Jason decided to make a change in his career and moved into real estate.
Jason completed his real estate license and starting working as an agent back in 2011. Since then, he's gained a tremendous amount of experience in the market as a residential and commercial real estate agent. As an agent, he feels most fulfilled when he's done his job for his clients, leaving them the excitement of receiving the keys to their new home.